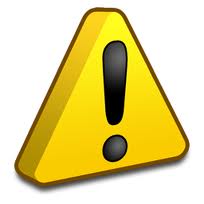 Important Update!!
Chrome v.42 disables the Adobe PDF plugin needed for the IEP Manager! Updated instructions for configuring Chrome are in the link below.
Adobe Acrobat DC has replaced Adobe Reader and it is not fully compatible with IEP Manager in all 3 browsers on PC.
Do not install Acrobat DC if you plan to use Internet Explorer. It works with Safari, Firefox and Chrome however.
* READ ME - Required for using IEP Manager: Config. Explorer for PC Adobe Plugin (Mandatory for all PC) or Config. Safari for Mac Adobe Plugin (Mandatory for all Mac) or Config. Firefox for PC Adobe Plugin or Config. Chrome for PC Adobe Plugin
Please Click on Support at the bottom of the page and goto 'System Requirements' tab for further questions about setup.
Siras Systems Newsletter

New HOT Features Introduced this Month in response to user requests
If a 'Review (30 Day)' meeting is selected in the IEP Manager, the field SELPA From now has a new option "Out of State". When this is selected it will open a new field where you can select the State that the student came from.

You can toggle between PDF and HTML mode while in a form by clicking on 'Switch to HTML/PDF' button.


You can also select 'PDF' or 'HTML' mode at the bottom of the IEP Manager for an Active meeting.


If you use a tablet or an iPad most of the time, go under Tools, My Account (Manage Accounts), and select 'HTML' Mode as a default.
COOL Changes Made to Existing Features to make life easier:
When viewing individual forms for an archived meeting under the IEP Manager, before you were only able view ''Basic' forms; you can now view any of the groups of forms such as the 'Pre-IEP' Forms, 'Other' Forms, etc. Additionally this section has been updated to support 'HTML' mode for the tablets and iPads as well as PDF mode (traditional).



IMPORTANT Reminders for Case Managers when using SIRAS
Now is a good time to help your CASEMIS staff (and yourself) by using the "Next Year's Data" tab located under "Student Info" at the top of the screen. If you know the next year's information for the student (i.e. next district; school; case manager or provider), you can enter it under the Next Year's Data tab and the student's record will be automatically transferred over the summer. If there are no changes, just leave the Next Year's Data blank. Entering this data just makes it easier for everyone in the fall because students will be automatically transferred during the summer.



IMPORTANT Reminders for CASEMIS Clerks/Special Ed. Secretaries when using SIRAS
It is time to send out post-secondary surveys. Instructions can be found on the SIRAS Support page / Support Document tab / Post Secondary Survey Procedure which guide you through the batch printing. Once they are returned to you enter the results at the bottom of the MIS Summary page. Some districts will elect to call the parent/student rather using the Post Secondary Survey forms so check with your director.

How to serach for students taking the Alternate Assessment (see pict below):



CAASPP / TOMS Export: Your district has the option to enter the SBAC Designated Supports and Accommodations using the ISAAP Tool http://www.californiatac.org

or the SIRAS TOMS Export.

SIRAS TOMS Export: Now that we have successfully tested the transfer of SBAC data from SIRAS into TOMS, you can confirm that your students' SBAC designations, Designated Supports and Accommodations have been properly selected by looking in Student Info / Special Ed Profile / 'Assessment Info/DRDP'. If the information in this menu is not accurate, it should be corrected immediately. All IEPs prior to October 1st will need the SBAC data entered into the 'Assessment Info/DRDP' section. The data on this screen is what will be exported to TOMS and then pre-populated for your students when testing begins. For detailed directions on how to "clean-up" the CAASPP data and how to execute the TOMS export refer to these link respectively: Preparing Smarter Balanced Data Procedure and SBAC Export Procedure for TOMS.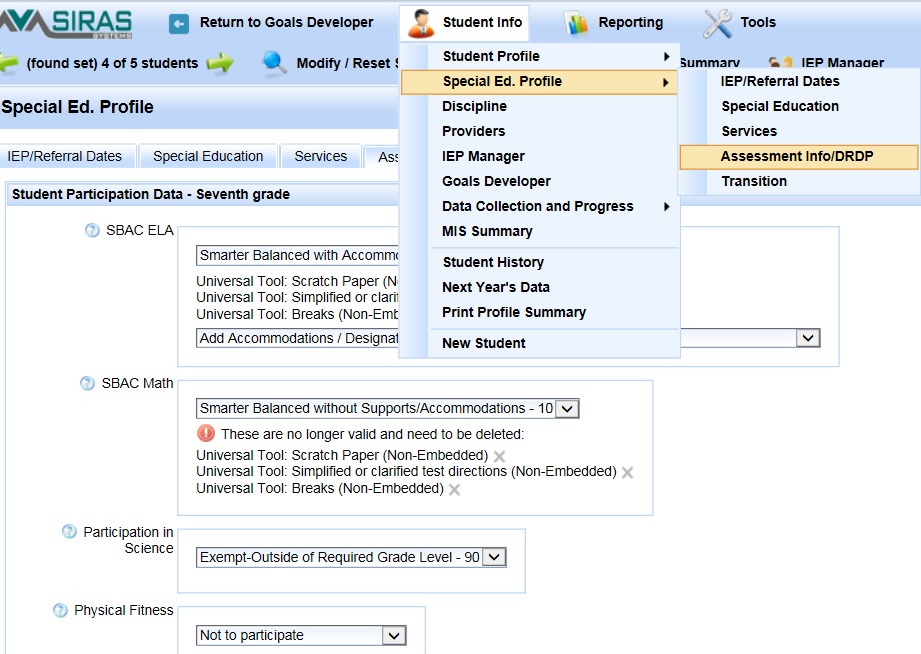 ++++++++++++++++++++++++++++++++++++++++++++++++++++++++++++++++++++++++++++++++++++++++++++++++++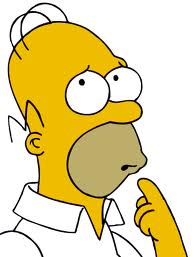 Homer's Pointers:
APRIL 2015: When it is time to write your second annual review on the same student:
If you have goals already in SIRAS from the previous IEP, develop the new goals for the new IEP under 'Next Year's Goals' tab rather than under 'Current Goals' tab. When all providers completed the last progress report for the student, click the 'Archive and Advance' button at the bottom of the Goal Developer.
The old goals must be archived prior to opening up the new goal page in the IEP Manager.
To Archive and Advance your goals watch this video (Play Training Video); also download this document.
Do NOT delete the old Goals
Symptoms are that there will be no history of last year's progress reports.
If there is an open meeting and the goal form had already been submitted/saved, SIRAS will reset the Goal form causing the checkboxes, standard numbers and category to be cleared. In this event they will need to be re-entered.
Do NOT overwrite the old goals
Symptoms of not following the procedure are that the old progress reports will be tied to the newly developed goal.
MARCH 2015: Creating an Emergency Backup Folder of Blank IEP Forms
Because technology is never 100% reliable it engenders Murphy's Law, "when you need technology to work the most, count on it to fail." Sometimes SIRAS may be down, the district network may be down, or a variety of other mishaps. Because of this SIRAS has the ability to allow the user to download blank or partially filled out forms. This is done by going to the Tools Menu and selecting the 'Document Library'. There you will see two tabs 'Non-IEP Forms' (these are forms that are not part of the IEP like the IEP Agenda); and 'Blank/Emergency use forms'. It is under the 'Blank/Emergency use forms' where you can download any of the forms in SIRAS as either a Blank form or a partially filled out form. To partially fill out a form select the student then check the 'Fill form for student:….' checkbox.
TIP 1: You want to prepare for an outage before it happens. Setup a folder on your desktop (or wherever) and call it 'Blank IEP Forms'. Download the most commonly used IEP forms from the Document Library and place them in the folder. Should you ever need to do an IEP if there is an outage just copy those document files needed from the Blank IEP Forms folder into a new folder. Name that folder the name of the student, also include the meeting date.
TIP2: In the event that you must develop an IEP where there is no internet access (perhaps the meeting will take place at the parent's house) use the option that will partially fill out the form by selecting the student then check the 'Fill form for student:….' checkbox. This will save you a lot of time by having much of the student's information already entered onto the form.
TIP 3: When the IEP is completed and the forms signed, scan the entire IEP as one document and save it as a PDF. When the outage is over create the appropriate meeting for the student, enter the meeting date and any other item on the IEP Manager (not necessary to fill out the forms). Now click the 'Upload Document' tab and upload the PDF document of that student's IEP. Now under the 'Attach to Forms' select "Basic Forms".
TIP4: Any IEP made outside of the IEP Manager, the MIS Summary page must be completed. A user who has admin access may need to assist with entering data in some of the locked field. This can be done by clicking the "Unlock" button at the top of the MIS Summary page.
FEBRUARY 2015: Tips on How to Jump from One Form to Another
When you are in a form and need to go to another form, you do not need to go back to the IEP Manager. Instead, click on the field 'Save and Return', select the form you want to jump to, and then click the green arrow (Go) button.

JANUARY 2015: Tips on How to Print Labels
SIRAS can print Avery labels to send letters en masse. This can be done at a district level, school level or even for your case load, perhaps to send Progress Reports.
To print Avery labels do this:
1. Click on the magnifying glass

. Use the Search page to acquire a found set of the records you want to print.
2. Go to the 'Labels and Batch' Forms section under Tools menu.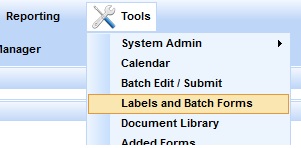 3. Review the preferences:


4. Place Avery labels sheets 5160 or 05266 in the printer and print.
DECEMBER 2014: Tips for Printing Progress Reports, Lists and Statistical Reports
When printing never go to File and then Print in your browser; always use our 'Print' links located top-right side of the page. User must turn off their popup blockers when printing either a progress report, list or statistical report. Progress Reports, Student List and Statistical Reports are in HTML which is a different format than the IEP forms. These forms are much more flexible and can "grow" to fit any amount of information needed for the comments section as well as the number of goals and/or goals and objectives you developed; however these forms require the extra step of turning off the pop-up blockers on your computer.When you try to print and if your popup blockers are 'on' you will see a dialog box either at the very top of the web page or at the bottom depending on the browser you are using. Select to permanently turn off popup blockers so you do not have to do this every time you print. When you print SIRAS will create a printable version of what you are trying to print in a new tab. Click on the new tab and click the 'Print' link to print.

You will notice that when you print within SIRAS that at the top of the page are headers, footers and page numbers (especially remove the page numbering when printing Bulk Progress Report). It is recommended that you go to the Menu bar on your browser under "File" then "Page Setup" and change all of the settings for your header and footer to "Empty". Otherwise the things listed such as Title, page numbers, dates, and URL will print on your report (see pict below, may look a little different depending on the browser you are using).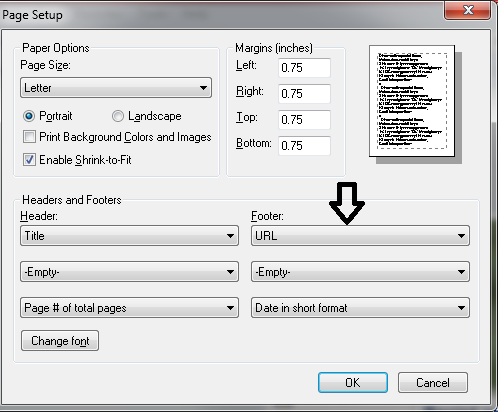 NOVEMBER 2014: Saving a file to a PDF
Knowing how to do screen shots is a very useful skill. As the old saying goes a "picture is worth a thousand words". Screenshots can be used to communicate with us what you are seeing on the screen or to communicate with others how to do something. To take a screenshot click the 'PrtSc' button on your keyboard. When you do this it may seem like nothing happened, but what it did was take a picture of your computer screen and copy it to your clipboard. Once this has been done you can paste the image into your email or a Word document. To paste click in the window where you want to paste it and then hold down the 'Ctrl' (Windows) open apple (Mac) and 'v' keys at the same time on your board. If you want a screenshot of just the window you are on, click on the window you want to take a screenshot of making it the active window. Now hold down the 'Alt' and the 'PrtSc' key on your keyboard at the same time.



Many times it is desirable to turn a Word document, PowerPoint, or JPEG picture file into a PDF document. PDF Files is a universal file format. There are many advantages to this as almost any computer Mac, Windows, tablets, your smart phone can read a PDF file. Another advantage is that a PDF file can be appended to you IEP and assembled as part of your IEP. The process was described in last month's newsletter. Note only PDF files can be attached to your IEP. So, if you have another file format such as Word and you want to convert that to a PDF format you can print as a PDF or 'save as' a PDF. Unfortunately many computers do not have this ability. If you have the need to convert files into a PDF format and your computer does not have the means to do this (FYI, Macintosh computers all have this ability under the print; the issue is primarily with Windows), what we recommend is to install a PDF distiller called "CutePDF". After installed it will act like a printer. You would select CutePDF as you would any printer and it will render what you are wanting to print as a PDF. To download this program click on this link CutePDF Writer then click the "Free Download" link and download/run. Note, if at school, please confirm with IT staff that this is permissible.

OCTOBER 2014: Saving a file to a PDF
Disable page numbering (this will add "Page ___ of _____" to each page instead of page numbers)




Add draft water mark (this will add a faint water mark of "Draft" to each page)




Disable validations for preview/finalize (this will allow CASEMIS Clerks & District 1 Admin users to override the requirement to address all the Required forms so that 'Print/Preview' can be used or to "Force Finalize" the meeting.
* Once the option is selected it will have a green check in front of it which will stay there for that record until you log out.

SEPTEMBER 2014: Saving a file to a PDF
Under Tools menu is the Calendar. The calendar will show the month's events and by clicking on the days with show the day's agenda. It will display in a list to the right if there are any deadlines for the Initial Evaluation, Annual Review and Triennial/Reevaluation. At the bottom will list all of the arranged meetings for the month. Logging in as a district level administrator will give the user the calendar for the whole district. A School level admin will generate a calendar for the school. And a general user, such as a case manager, will see a calendar for their caseload. Click the 'Print' button to print the calendar and allow it to assist you to assist plan the month's events. If the district CASEMIS Clerk entered vacation days at the beginning of the school year, they will be plotted on the calendar in green and vacation days of more than 5 days will adjust the initial evaluation timeline.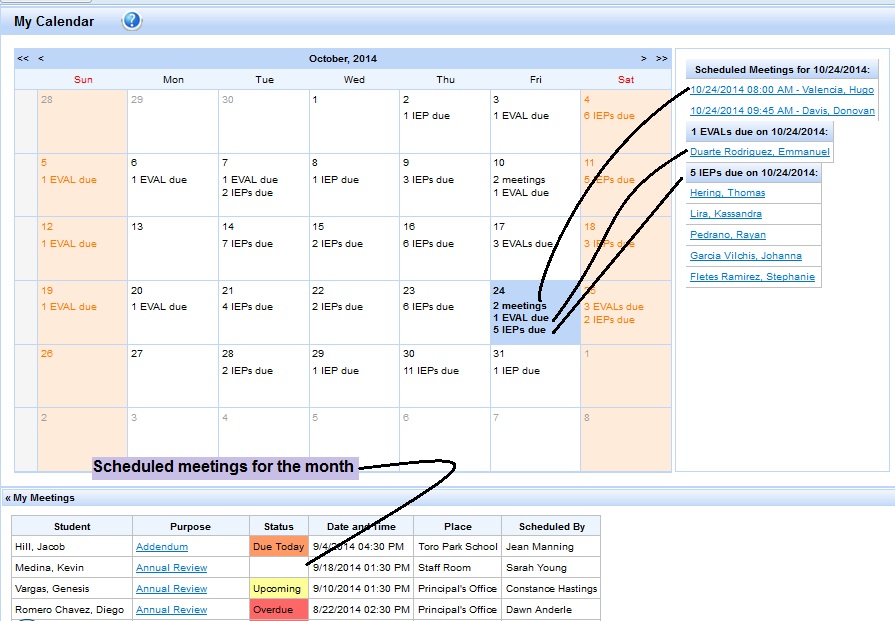 ++++++++++++++++++++++++++++++++++++++++++++++++++++++++++++++++++++++++++++++++++++++++++++++++++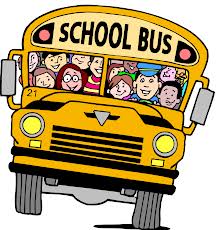 The transportation module has been expanded to include the following new features:
Your district's transportation form can be added as a pdf that will auto fill from SIRAS. If interested, contact Siras Systems to have your district's form added.

The Transportation form and the Post-Secondary survey forms can be printed in bulk.

Pickup address/drop off will auto-enter student's primary address; if different, just overwrite.

Next Year's pickup address/drop off have been added to the Next Year's section under Student Information menu.

A new 'Transportation' list has been added under the under Student List / Reporting menu/ Predefined Lists.